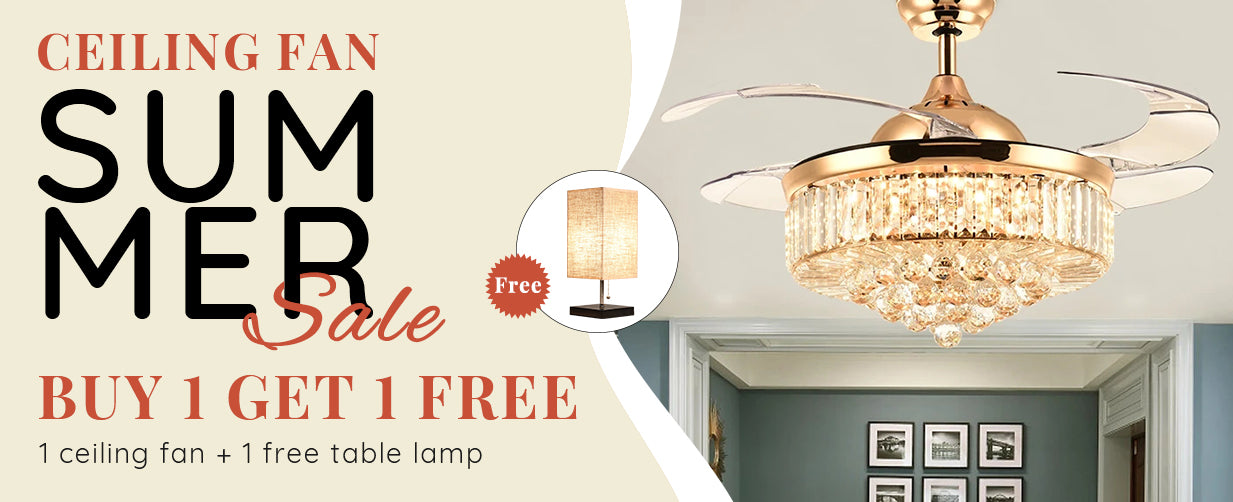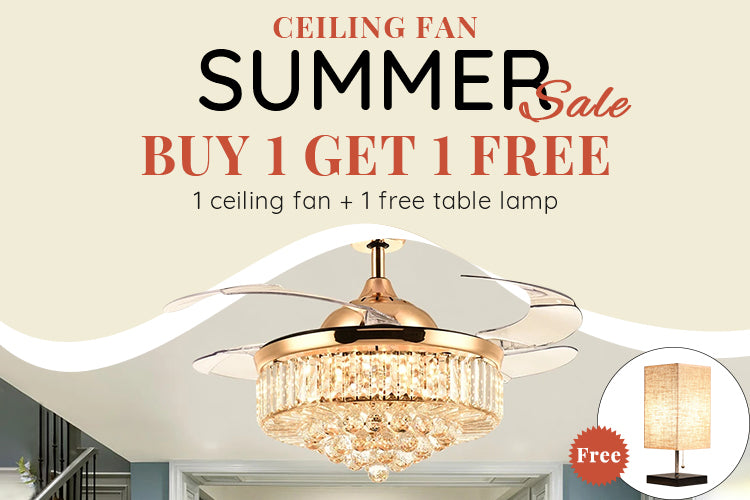 Ready for summer? Moooni is ready for you. Buy any fandeliers get a free lamp! Limited offer, be quick!
Validity Period: May 24 - June 14, 2021
*Note: There is no need to add a lamp to your cart when you place an order because we will ship it directly.
* Please Note:
Our promotion is from May 24, 2021 to June 14, 2021. The quantity of gifts are limited. If the gifts are run out ahead of time, the event will end early.
We give a lamp for every fandelier you buy, and each customer can only receive a maximum of 2 lamps. Lamps will no longer be compensated for those who buy fandeliers before the activity. Sorry for any inconvenience caused.
We only give this lamp as a gift which cannot be exchanged other valuable products and cash coupons on our website, and the lamps are not covered by the warranty.
The $5 cash coupon for your subscription can be used to deduct the order, but it cannot be used in combination with other coupons, i.e. only one coupon can be used at a time.
If you have any further questions, please feel free to contact us. We are always here to help. Moooni reserves the right for final explanation.